Lithuanian press in Poland criticises Linkevičiaus. "Demand like Poles demand in Lithuania."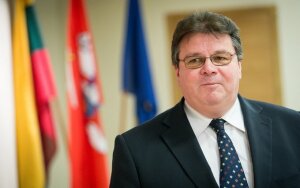 A biweekly magazine, "Aušra", criticised Linas Linkevičiaus' visit to Sejny which took place a week ago. During the visit, the negative attitude towards local Lithuanians could be sensed.
"It could be sensed that he (Linas Linkevičiaus – PL DELFI) already had a negative attitude towards our community," Irena Gasperavičiūtė, the editor of the magazine, wrote in her article.
The editor was outraged over the minister's answer concerning the closing down of the three Lithuanian schools in Punsk district. He was supposed to say "that it is no wonder such small schools are being closed down."
The local community tried to protest, arguing that such small schools are not closed down in Lithuania. The minister said ironically: "Demand it from your (Polish – PL DELFI) authorities. Why don't you demand it? The Poles demand in Lithuania…" the minister stressed.

Source: http://pl.delfi.lt/aktualia/polska/litewska-prasa-w-polsce-krytykuje-linkeviciusa.d?id=60676441
Tłumaczenie Patrycja Olszówka  w ramach praktyk w Europejskiej Fundacji Praw Człowieka, www.efhr.eu. Translated by Patrycja Olszówka  the framework of a traineeship programme of the European Foundation of Human Rights, www.efhr.eu.