Miškinienė: Maybe We Need More Time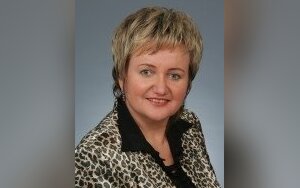 A newly-elected member of the Sejmas from the Druskininkai-Lazdijai constituency and the former vice-mayor of Druskininkai – Kristina Miškinienė – stayed in Warsaw on November 8. On this occasion she met with PL DELFI journalist. She told us what she managed to achieve during the 12 years of her service as vice-mayor. In the new Sejmas she would like to deal mainly with economy, social matters and regional development. She has no specified views on issues important for the Polish majority. However she can imagine the Electoral Action of Poles in Lithuania in the governing coalition.
How is it to change the local government post to a member of the Sejmas post?
Kristina Miškinienė: Elections are connected with a lot of work. I was chosen not only in Druskininkai but also in  Lazdijai constituency. Before I became a member of the Sejmas I had worked many years in that area. I didn't know very well the inhabitants of the rural area in Lazdijai constituency and that is why I started to work really hard from April onwards. Because of the fact that I hold the vice-mayor post for 12 years, I decided to challenge myself. I would like to advance and spread the knowledge I gained on the local government level. Some of Druskininkai's problems has to be solved on the national level.
Was there a lot of joy about the mandate?
A lot. In Druskininkai I received a very strong support. In some places it was even 70-80%. It was a sign for me that I deserved this mandate. The non-governmental organizations think the same. In the past, Justinas Karosas was a member of Sejmas from Druskininkai-Lazdijai constituency. As Social Democrats we wanted this post to be taken by somebody connected with the region.
For 12 years you held the position of Druskininkai's vice-mayor. Can you tell us what have you managed to achieve that is your pride and joy?
It was a team work and we did a lot of work. In 2000 Druskininkai was a neglected, dying health-resort. Today, we are a famous and popular resort. A lot of buildings have been renovated. I myself was responsible not only for tourism but also for education and healthcare. 80% of schools and hospitals are renovated. As far as tourism is concerned, an aqua park and a ski slope were created. I think that in the 12  we reached the European standard. We are happy that 60% of our guests are from abroad. What has been achieved in this 12 years is the reduction of unemployment. In 2000 unemployment amounted to 30% and today it fluctuates around the national average. We are renovating streets, parks and public buildings.
Druskininkai cooperates with foreign resorts…
Elbląg was the first city with which we started our cooperation. At this time Witold Gintowt-Dziewałtowski was a president of the city. We learned strategy development, investments projects preparation, we acquired experience in how to achieve European Union standards. Later we affiliated with Strzelce Opolskie. Our cooperation was also very good, for example, the youth exchange or the teaching staff. The cooperation is hindered by the distance between our cities – it's more than 490 miles. By the way, I've noticed that German minority are members  of the local government in Strzelce Opolskie. I am very glad to be an honorary citizen of Strzelce. After cooperation with Silesia  we started to associate with Augustów. We benefited a lot from the cross-border projects that amount to few million złoty. For example, we expect  to open a youth centre and to renew the Central Park.
You have been chosen on the recommendation of the Social Democratic Party of Lithuania and for many years you have been associated with this party. What made you cooperate with Lithuanian left wing?
There is too much to tell. What attracted me to the Social Democratic Party of Lithuania was the social programme, for example, concern with job creation, salaries and struggle with   emigration for economic reasons. The Social Democratic Party of Lithuania focuses on a balanced regional development in order to find a job not only in Vilnius but also in smaller places such as Druskininkai. I don't want to sound pompous, but for us a human being and his or her problems were the most important in this elections.
What are your plans for the next term of the Sejmas? What would you like to do in the Parliament? What issues are of the biggest concern of you?
Regional policy interests me the most. I would like it to be run properly. The next is social policy – job creation and protection of work places. Economic policy – facilitating development of entrepreneurs' business by eliminating legal obstacles. Finally, investment issues – the idea is to attract capital, which is now preferred to be invested in Vilnius, Kaunas and Klaipeda, to such places as Druskininkai. The strategy for the development of small and medium-sized Lithuanian cities is also important.
So economic issues mainly?
That's true. Economy is the most important for me. I remember that in 2000 in Druskininkai  we started from scratch. I don't want to say that the same applies to the whole Lithuania but in this new term there is a lot to be done as far as economy is concerned. Specifically, creating the right conditions for investments, job protection or wise use of the European Union funds. I always say that social policy originates from economy. If we earn a lot of money, we will be able to spend them on social programmes. However, money has to appear first in this process.
Let's move to personal matters. I have heard that you have Polish roots. Would you like to give the PL DELFI readers some more information about this fact?
It's hard to define my origin. My grandmother was Lithuanian and she did not speak Polish. Before the war my family had Polish citizenship. My mother was Lithuanian but my father was more of Polish origin. I was born in Salcininkai, a region dominated by Poles. However, I lived there only for 6 years. I finished school in Vilnius, I graduated in Kaunas and later I moved to Druskininkai. I have never learned Polish at school…
How comes then that you speak Polish so well?
I have learned a little from my grandmother on my father's side, who was Polish. Later I graduated in Kaunas at the time when everybody was reading Polish newspapers such as Przyjaciółka or watching easily accessible Polish television. After regaining independence, the Polish market turned out to be very important in Druskininkai. We cooperated with Polish cities, municipalities and regions. Thanks to this cooperation I had a chance to brush up on Polish language. By the way, I think that those Lithuanians who speak Polish should be ambassadors of Poland. Polish minority for example, should in turn lobby for Poland.
You will be a member of the Sejmas where activists of the Electoral Action of Poles in Lithuania will also have their seats. Do you have a personal view on issues important for the Polish community? For example, bilingual spelling of geographical names, the original spelling of names or the Education Act issue?
In Druskininkai we have Polish, Russian and Belarusian minorities. As vice-mayor I tried to cooperate with all Lithuanian citizens. But I do not want to exacerbate the situation by taking sides in the dispute because the long and short of it is that my homeland is Lithuania. We have to know well Lithuanian history, culture and tradition and cultivate Lithuanian language.
I would like to enquire about this matter since it's important for PL DELFI readers. How would you vote in the Sejmas if there was a bill concerning the spelling of names?
Frankly speaking, this topic has not been discussed among Social Democrats. Our attitude toward Poles is not very strict and we are not obstinate with Polish minority. If there is a need, for example, for the bilingual spelling of surnames of geographical names, I am sure that we would find some solution. We can always discuss the matter or look for a way out of the problem. We discuss now, as you said, matters important for Polish minority but I think that there were very little debates on this subject to form out opinion about it. There was not enough discussion on this topic. We talk about changing the street signs but from my experience as a local government member I can say that this is very expensive…
Do you have an opinion about the Education Act passed in 2011, which met with strong criticism of Polish minority?
I wasn't really dealing with this matter. It not of Druskininkai's local government concern. We do not have schools in Polish or Russian. There used to be a small Russian school and Polish Sunday schools that were created in cooperation with Polish local government members. However, they quickly closed.
What are Polish-Lithuanian relations in Druskininkai?
They are good although Polish minority in the city is very small. They used to have their own councillors in the city council but that was a long time ago. There are a lot of Poles coming to the resort and it improves the level of tolerance in the city. We print publications and brochures in Polish, our website is in Polish, menus in the cafes are in Polish…
As a representative of Social Democrats, can you imagine cooperation in the coalition between the Social Democratic Party of Lithuania and the Electoral Action of Poles in Lithuania?
Our leaders speak openly that the coalition of the Social Democrats, the Labour Party and the Order and Justice is open for cooperation with the Electoral Action of Poles in Lithuania.
Do ministers who are Poles sound plausible?
Why not? However, in Lithuania we do not have enough experience in that field. Looking at the countries of Western Europe we have to admit that there are plenty of different nationalities and national minorities have their rights and their representatives are MPs and ministers. We still look at these matters in a provincial way. Maybe we need more time to work it out.
Kristina Miškinienė (born in 1960 in Radliszki in Vilnius region) – a Lithuanian politician and a local government member. She orginates from a Polish-Lithuanian family repressed during the Soviet era. In 1982 she graduated in engineering at Kaunas Polytechnic Institute. Since 1984 she is employed in the city hall of Druskininkai. Since 1995 she belonged to the New Democracy-Women Party; since 1998 to the Democratic Labour Party of Lithuania and since 2001 to the Social Democratic Party of Lithuania. In 1997 she was elected for the first time as a member of the city council of Druskininkai. She was re-elected in 2000, 2002, 2007 and 2011. Since 2000 she is a vice-mayor of Druskininkai – Ričardas Malinauskas' deputy. In the elections of 2012 she received a mandate of a member of the Sejmas from the Druskininkai-Lazdijai constituency as the Social Democratic Party of Lithuania's candidate. She is married and had two children.
Source: http://pl.delfi.lt/aktualia/litwa/miskiniene-byc-moze-trzeba-nam-wiecej-czasu.d?id=59968541
Tłumaczenie Monika Rak w ramach praktyk w Europejskiej Fundacji Praw Człowieka, www.efhr.eu. Translated by Monika Rak the framework of a traineeship programme of the European Foundation of Human Rights, www.efhr.eu.