A Pole as the Mayor of Vilnius, everything is possible. The parliament put into effect the direct election of mayors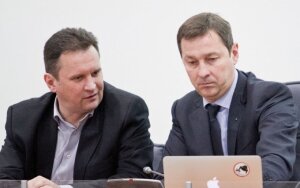 After the ten years long discussion about direct election of mayors the parliament finally put them into effect.
After having signed the act by the President of Lithuania, the direct election of mayors may take place at February next year, alongside with self-government election.
According to the new act, councilors of self-governments will be elected in multi-mandate districts, and a mayor, who will also be a member of the council of a self-government in a single-mandate one.
Elections of a mayor will be held analogously to election of parliament members. A mayor is elected if a half of the electors vote for him or her.
If none of candidates get a half of the vote then a second round will take place, in which first two candidates will participate. The one with more votes wins.
Translated by Marcin Słoma within the framework of a traineeship programme of the European Foundation of Human Rights, www.efhr.eu.