The Sale of the Former Embassy Building in Warsaw Failed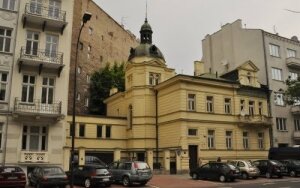 It is the second failure in selling for 9m Litas the former Lithuanian Embassy building in Warsaw, so called Willa Olszewiczów [Olszewiczowie Villa]. A purchaser for a Sejm recreation centre has not been found as well.
Five years ago the Government of Lithuania agreed to sell the building belonging to Lithuania and located in the centre of Warsaw. First auction was held in October last year, the second one—last week; however, there was lack of interest.
Two weeks ago there was made an attempt to auction the recreation centre, lying in the Švenčionys district, belonging to the Chancellery of the Sejm. It was priced at 1.5m Litas which is twice as much as it was established by the Government initially.
The sales offer comprises three holiday houses, a utility building and two marinas. Yet, the lot area of 3.5 ha cannot be privatized; it can be only rented since it is situated in Labanoro Regional Park.

Source: http://pl.delfi.lt/biznes/biznes/nie-udalo-sie-sprzedac-budynku-bylej-ambasady-w-warszawie.d?id=60964881
Tłumaczenie Hanna Hołub w ramach praktyk w Europejskiej Fundacji Praw Człowieka, www.efhr.eu. Translated by Hanna Hołub within the framework of a traineeship programme of the European Foundation of Human Rights, www.efhr.eu.