More money for scientific research in Poland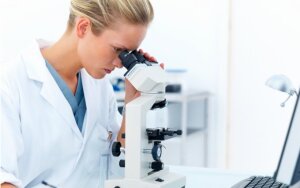 During the last five years, financial resources for scientific research in Poland have doubled. In 2007, PLN 3.8 billion was spent on science, whereas in 2012 – the sum amounted to 6.7 billion. More and more private enterprises are also interested in financing research. Within the next few years, PLN 5 billion a year is planned to be spent for research.
A few years ago, it was only 250 million. According to "Science in Poland", a report developed by the Ministry of Science and Higher Education, research entities are submitting less applications for funding, which means a higher concentration of resources. It is also a result of cooperation between research entities which more frequently apply for grants collectively.
"When research funding increases, scientists are more interested in applying for grants. As a consequence, the National Science Centre and the National Centre for Research and Development grant funds for better considered and high quality scientific projects," explained prof. Barbara Kudrycka, the Minister of Science and Higher Education, in a conversation with the Information Agency Newseria.
The report developed by the Ministry of Science and Higher Education concludes that in comparison with 2011, last year's resources obtained directly for research increased from PLN 2.2 billion to 4 billion. Nonetheless, the number of applications for funding submitted by research centres is decreasing. Poland also cannot pride itself on a high efficiency in obtaining European resources for research. As little as 1.5 per cent of applications to the European Council for Scientific Research obtains funding. The average in the European Union is 14 per cent. But the sector disproves accusations of inefficiency of Polish scientists.
"I would rather say that the decreasing rate of success proves that scientific projects have to meet higher and higher requirements. On the other side, however, there are entities in Poland which are scientifically successful, such as the International Institute of Molecular and Cell Biology, Nencki Institute, the Faculty of History of the Warsaw University, and there are others that submit a lot of applications, but do not receive as many grants, which means that they have to work on their projects," said prof. Kudrycka.
Private schools submit less applications for grants than universities and public institutions.
Large academic centres are the most successful in obtaining financial resources. "When it comes to both quality and quantity of the scientific staff and the number of obtained grants, Mazovian Voivodeship with Warsaw is dominant, since there are more institutions of higher education and R&D there than anywhere else in Poland. Lesser Poland Voivodeship is the second, followed by Greater Poland and Silesia," enumerated the Minister of Science and Higher Education.
Technical scientists are the leaders in applying for grants and obtaining them. In 2012, they received funding of PLN 5.7 billion. In 2011, the amount was 2.5 billion. The average sum of co-financing amounted to PLN 2 million. Universities and research centres are still waiting for an amendment of the law on corporate income tax so that companies can devote part of their taxes to science. In developed countries, 70 per cent of research is financed by enterprises, and only 30 per cent comes from the state's budget.

Source: http://pl.delfi.lt/biznes/biznes/wiecej-pieniedzy-na-badania-naukowe-w-polsce.d?id=60939681
Tłumaczenie Aleksandra Christ w ramach praktyk w Europejskiej Fundacji Praw Człowieka, www.efhr.eu. Translated by Aleksandra Christ within the framework of a traineeship programme of the European Foundation of Human Rights, www.efhr.eu.