There are more Lithuanians in Vilnius region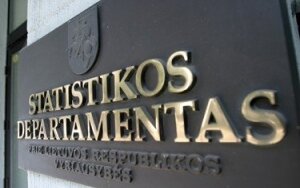 The National Department of Statistics said that during the last ten years the number of Lithuanian people who live in Vilnius region increased from 55 percent to 59 percent.
Based on the census which was made in 2011 the National Department of Statistics reported the exact number of the inhabitants of Vilnius region. According to the data 481 453 people of out 810 403 inhabitants said that they are of Lithuanian nationality, so it is exactly 59.4 percent.
In 2011 in Vilnius region there were only 22.98 percent of Poles whereas in 2001 there were more people of Polish nationality (the data shows that it was exactly 25.4 percent). 83 281 people which represents 10.3 percent of the whole number of inhabitants said that they are Russians.
In 2001 Vilnius region was inhabited by 850 064 people.
On the 1 March in the whole Lithuania there were 84.2 percent of people with Lithuanian nationality, 6.6 percent of Poles, 5.8 percent of Russians, 1.2 percent of Belarusians,  0.5 percent of Ukrainians and 0.6 percent of other nationalities.
The National Department of Statistics reported that in comparison with the year 2001 the number of all nationalities which are present in Lithuania decreased:  Ukrainians by 27 percent, Russians by 19.5 percent, Belarusians by 15.5 percent, Poles by 14.8 percent and Lithuanians by 11.8 percent.

Source: http://pl.delfi.lt/biznes/biznes/w-okregu-wilenskim-zwiekszyla-sie-liczba-litwinow.d?id=60914223#ixzz2NhGCqFwQ
Tłumaczenie Diana Omiljaniuk w ramach praktyk w Europejskiej Fundacji Praw Człowieka, www.efhr.eu. Translated by Diana Omiljaniuk within the framework of a traineeship programme of the European Foundation of Human Rights, www.efhr.eu.