Legendary Polish school "No. 5" moves out to the other side of the river (31)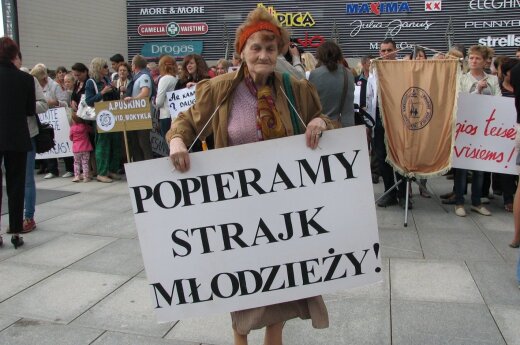 On the 1st of September 2016, Joachim Lelewel High school, legendary "No. 5", has to leave its building in Antokol and relocate to the one in Żyrmuny, where is a subsidiary school named after Antoni Wiwulski.
31 councillors were in favour of the relocation, 9 were against the motion and 1 abstained. Local authorities have promised to refurbish the building and they apply for €880 000 from European funds. "School community is absolutely against it. Children, who attend the school live near Niemenczyńska road, in Dworczany and in a care home in Antokol. Renovation works take a lot of time and children need appropriate conditions in order to study", says a representative of the school, Jewgenija Skiland. Remigijus Šimašius, the mayor of Vilnius rebuts "We have measured the distance and it turns out that there is only 500 meters between those schools. Pupils do not have to travel very far, they just need to cross the river".
Translated by Barbara Żur within the framework of a traineeship programme of the European Foundation of Human Rights, www.efhr.eu.