Chickenpox and audience: Polish girls lost battle for Rom's heart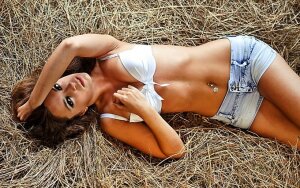 Another reality show "Radzi looks for a wife" ("Radzi iesko zmonos") took a round out of two Polish girls.  One of them lost because of illness, and the other did not get support from the viewers.
The two Poles lost the battle for singer Radzi's heart.
The first was beaten by her illness.  Earlier this week Inesa Taraszkiewicz asked on a social networking site: "what does it mean when your whole body is covered with tiny spots?" The girl swore that it was not chickenpox, but finally it turned out that the model's body was afflicted with the disease, which might leave bad scars.
The second Pole, Nijola Malewicz, once again sat on the hot seat. This time her arrogance and scandalous nature did not help her win the heart of the best-known Rom in Lithuania. The viewers voted for her competitor, and this time the limo took the scandalmonger… far, far away.
After the anticipated "battle of nations" (2 Poles vs. 2 Lithuanians), 3 Lithuanians entered the finals.

Source: http://pl.delfi.lt/rozrywka/ospa-i-publicznosc-polki-odpadly-z-walki-o-serce-roma.d?id=60366747
Tłumaczenie Aleksandra Christ w ramach praktyk w Europejskiej Fundacji Praw Człowieka, www.efhr.eu. Translated by Aleksandra Christ the framework of a traineeship programme of the European Foundation of Human Rights, www.efhr.eu.