Who is disturbed by bilingual inscriptions in Vilnius? They demand the removal of Polish boards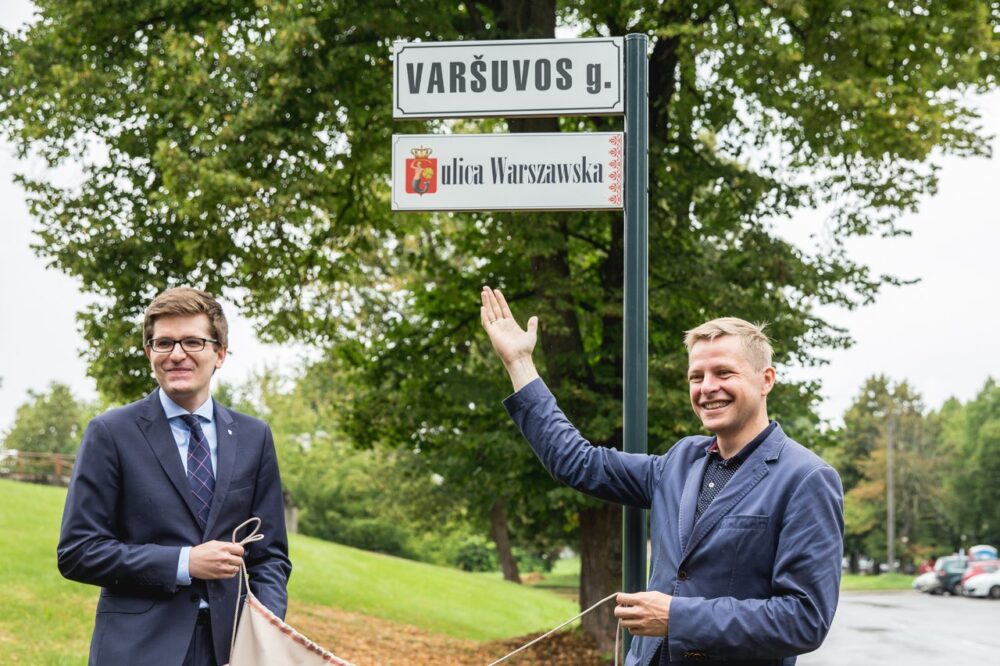 The State Language Inspectorate has ordered the local government of the Vilnius region to remove bilingual inscriptions in Lithuanian and Polish. According to the zw.lt portal, the district authorities turned to the Administrative Disputes Commission on this issue.
The local government administration received a letter from the inspectorate in May stating that the villages of Bieliškių and Ažulaukė, which are located in the municipality of Vilnius district have inscriptions in both Lithuanian and Polish languages.
According to the inspectorate, this is contrary to the law, according to which "the state language is obligatory in all Lithuanian seals of companies, institutions and organisations, document forms, information boards of bureaus and offices and other inscriptions, names and descriptions of Lithuanian products and services".
The Language Inspectorate indicated to Mayor Robert Duchniewicz that inscriptions must be removed by 1 July, leaving only the inscriptions in the state language.
The local government filed a complaint with the Lithuanian Commission for Administrative Disputes last week. According to the mayor's advisor, Kęstutis Butvydas, the complaint states that there is a large Polish minority living in the mentioned villages. Therefore, there is a need to keep topographical documentation not only in the state Lithuanian language.
The Administrative Disputes Committee will consider the issue on 18 July.
According to Butvydas, in the case of an unfavourable decision, the local government will consider appealing to the Vilnius Regional Administrative Court.
Translated by Sebastian Haber within the framework of a traineeship programme of the European Foundation of Human Rights, www.efhr.eu.