UN: During the War in Ukraine at least 364 Civilians Have Died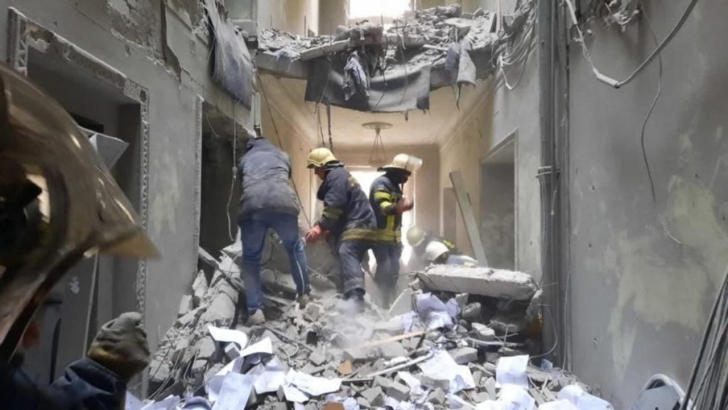 "During the war in Ukraine at least 364 civilians have died, and 759 were injured" informs the Office of The United Nations High Commissioner for Human Rights.
"Civilian casualties since midnight of February 24, 2022, the day when Russia started the war with Ukraine, until midnight of March 5, 2022, amounts to 1123 civilians (day before – 1058), including 364 killed (351)" says the announcement of UNHCHR.
UNHCHR believes that actual losses are much higher. A lot of cases still require confirmation; furthermore, information from areas where warfare is taking place is still delayed.
According to the UN body, this situation concerns i.a. Volnovakha, where hundreds of civilians could have been killed or injured. This information is subject to further verification and is not included in the statistics above.
As reported by UNHCHR, the cause of most death and injuries was the usage of high-impact weapons, including artillery and rocket launchers.
In accordance with data already confirmed by the UN, 74 men, 42 women, 8 boys, and 4 girls have died, whereas the gender of 13 children and 223 adults has not been established yet.
Among 759 injured there are 11 girls and 2 boys, and also 28 children whose gender has not been confirmed yet.
UNHCHR notes down that in Donetsk Oblast and Luhansk Oblast, on March 5, at midnight, 65 (63 – a day before) killed and 309 (292) injured were registered in a territory controlled by Ukrainians, and also 23 (23) killed and 106 (93) injured in areas of self-proclaimed republics.
In others areas of Ukraine controlled by the Ukrainian government (Kyiv, Zhytomyr, Zaporizhzhia, Sumy, Odesa, Kharkiv, Kherson, Cherkasy, Chernihiv) UN reported 276 (265) killed and 374 (322) injured.
There have also been reports that according to the Ukrainian Ombudsman for Children, as of March 6, afternoon, on/in the territory controlled by the Ukrainian government 38 (28) children were killed, and 71 (64) were injured.
UNHCR recalls also the report from the national police of Kharkiv Oblast, which states that since 10 a.m. on March 5, 126 civilians, including 5 children, were killed, and 312 were injured.
The UN body underlines that an increase in the number of killed in the current overview, compared to the previous overview, does not mean this exact number of people killed that day. In a number of cases, the death or the injury happened a few days ago, but only now has been confirmed.
We have "very credible reports" concerning the purpose of Russian military attacks on civilian buildings in Ukraine" announced the Secretary of State, Anthony Blinken, on Sunday.
"What we're doing now is documenting everything, putting everything together, looking on, and making sure that the right organizations and institutions investigate whether the war crimes have been committed or are being committed," he said.
As we have written, Radio Free Europe informed us on Sunday that Russian troops have opened fire to civilians during their attempt to escape from the city of Irpin.
International Criminal Court in the Hague informed on Wednesday about the start of an investigation into war crimes, which may have been committed in Ukraine during the Russian-Ukrainian war and earlier.
Kresy.pl / Interfax.com.ua
Translated by Sonia Dados within the framework of a traineeship programme of the European Foundation of Human Rights, www.efhr.eu.