"I have the right to the original spelling of names and surnames"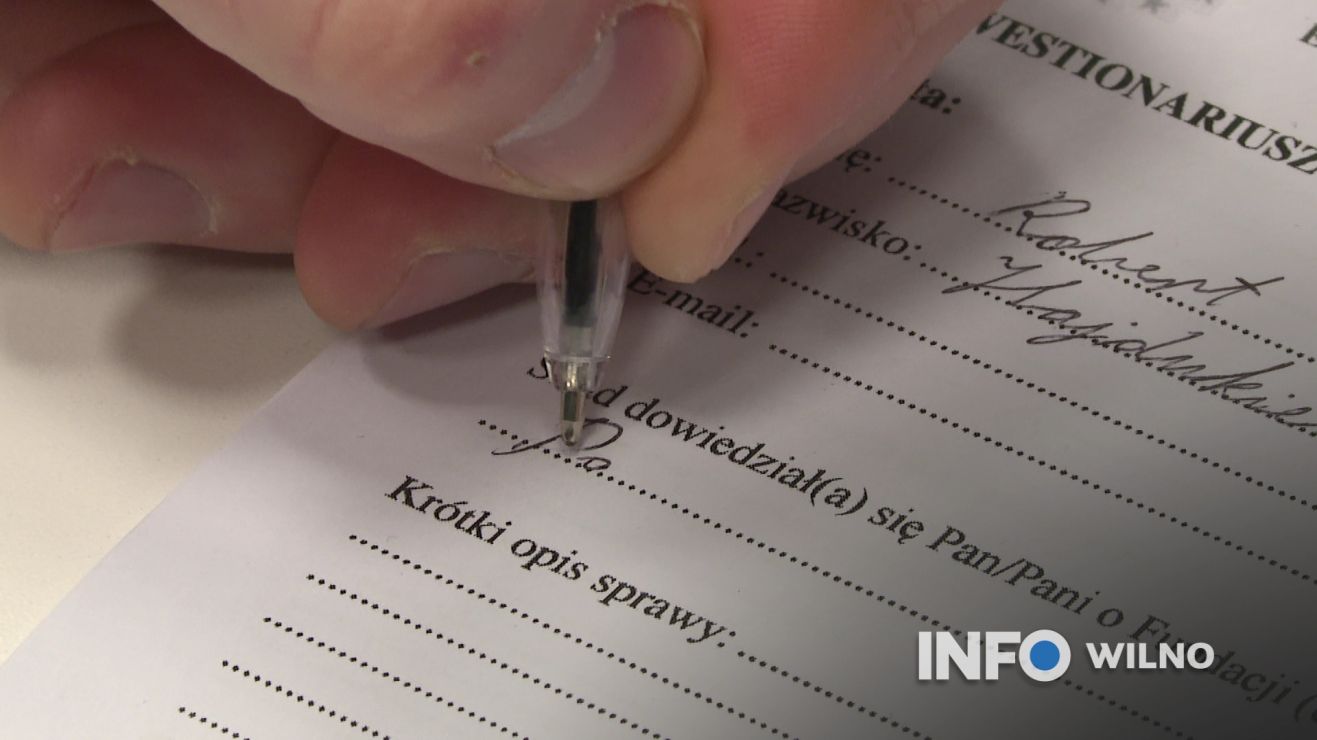 "I have the right to the original spelling of names and surnames"
-It is the title of the campaign of the European Foundation of Human Rights, in short EFHR, which encourages the submission of applications to change the spelling of names and surnames that have been lithuanized in official documents. This organization helps not only to complete the documents but also represents the applicant in the court proceedings.
The right to spell the name and surname in its original form is one of the fundamental rights of every human being. The EFHR helps in the enforcement of this right. With the social campaign named "I have the right to the original spelling of names and surnames", the Foundation encourages Polish social organizations and the media to join in spreading ideas together and offers free help throughout the entire process.
The EFHR's legal expert, Dr Łukasz Wardyn suggests members joining in this action and help the foundation achieve the aim. All Poles in Lithuania have the right to the original spelling of their names and surnames and may apply for it.
Since regaining independence in 1990 and the Russian Cyrillic alphabet has disappeared from official documents, the names and surnames of representatives of national minorities are written in accordance with the Lithuanian alphabet.
Karol Januszkiewicz, a resident of Warsaw, emphasizes: "I have been living in Warsaw in Poland for 11 years, but I still have a Lithuanian surname consisting of Latin letters with diacritics. I believe that it shouldn't be like that".
For 11 years of its activity, the Foundation has already won over 130 cases in the field of spelling of names and surnames. Unfortunately, only a few of them concern representatives of national minorities in Lithuania. It is worth noting that applying is very simple.
The EFHR's lawyer, Agata Palinska said: "Please be advised that the foundation takes overall costs of legal assistance, including court costs and the costs of searching the archives. At a later stage, the person concerned does not have to go to court. The proceedings are conducted in writing by the attorneys with whom the Foundation cooperates."
The European Foundation of Human Rights also accepts scans of archival documents found by the applicant in the family. After winning the case in the court, the applicant only has to apply for the change of the identity document, i.e. identity card, passport, and driving license.
There is no need to exchange deeds of ownership, certificate of baptism, diplomas, or contracts. Interested parties can find the application on the website of the European Foundation of Human Rights at https://www.efhr.eu/zwroc-sie-o-pomoc/ .
Reporter: Aldona Połońska
Translated by Magdalena Kurdziel within the framework of a traineeship programme of the European Foundation of Human Rights, www.efhr.eu.