Differences between "minority regions" – the Trakai region among the best ten, the Šalčininkai region – last but one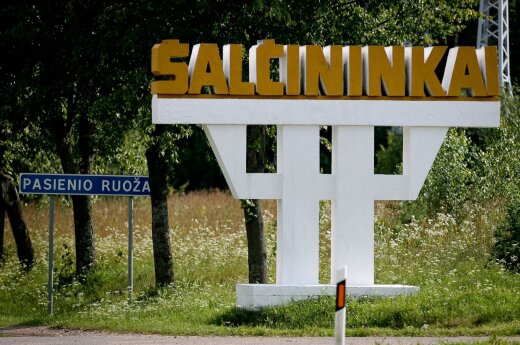 In this year's index regions were divided into two groups: big and small. In the latter group there are "minority regions" whose positions vary.
The position of the Trakai region is the highest – the 9th. Vilnius and  Visaginas regions are in the middle of the list, 20th and 38th respectively. Unfortunately, the Švenčionys and Šalčininkai regions are on the bottom of the list – 50th and 53rd out of 54 regions.
The Trakai region
The region achieved its position thanks to high marks in the fields of "Wealth management", "Budget" and "Administration". There are still problems with education, transport and utilities.
The area of unused rooms was also praised, as well as the lack  of connections between the local government and the enterprises such as bookshops, hairdressers or public baths and decreasing public debt. In the field of administration, the government of the region was praised for its website (98.3 out of 100)
Low marks for education are related to poor scores in state exams (39.7, the average score is 41.8)
The authors of the survey conclude their report that if the price of heating does not rise and the price of potable water falls, the region will be able to remain in its position.
The Vilnius region
In the Vilnius region the fields of taxes, budget, health and social care were praised. What was criticised was utilities and wealth management.
The debt of the region is 23.5%, whereas the national average is 44.7%. The region also received high marks for low percentage of people receiving compensation for heating (3%, the average percentage is 6.2%)
The region received low marks because of the small numbers of private companies dealing with waste collection or administration of multi-family buildings and the low rate of selling unused rooms owned by the government.
 The Šalčininkai region
The field with the best marks was the field of health and social care. Taxes were also evaluated as above average. However, the fields of investments and development, budget and utilities were deemed unsatisfactory.
The field of investments and development received 0 points. The reasons are: the low level of investments (only €553 per citizen, whereas the national average is €1166), low number of business entities (31.3, the average is 42.8) and budget – only 44.4% of public tender processes were conducted openly, whereas the national average is 80.7%.
The government of the region can be proud of the low unemployment rate (9.8%, the average is 11.1%), low rate of long-term unemployment (25.1% of all of the unemployed, whereas the figure is usually around 34.7%). Social benefit was paid to 4.4% people, whereas the average is 6.3%.
Translated by Natalia Skowronek within the framework of a traineeship programme of the European Foundation of Human Rights, www.efhr.eu.