Mayor of Vilnius: Vilnius Civil Registry Office will write surnames with the notorious letters "w, q and x"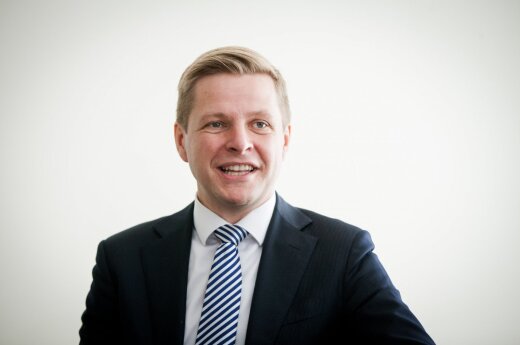 Vilnius City Council see no reasons to contest the Vilnius City District Court judgement regarding the change of the surname of a Lithuanian woman and putting the "w" letter in her marriage certificate.
"I did not see the content of the court's ruling, but from what I heard I can say that I see no reason to contest it" – said the mayor of Vilnius, Remigijus Šimašius.
"There are no obstacles when it comes to enacting the court's decision and I think it shows respect towards the citizens of Lithuania. Civil Registry Office will be obliged to deal likewise with similar cases based on this precedent. I am speaking about those three notorious letters "w, q and x". The same thing applies to children of such couples." – he added.
In the past year in the Vilnius Civil Registry Office a marriage certificate was given to the Lithuanian woman and her Belgian husband. In the document, her surname was spelled "Pauvels" while his was left in the original form "Pauwels". Vilnius City District Court nullified the Civil Registry Office's decision and obliged it to change the spelling of the woman's surname and issue a new marriage certificate.
The main argument of the court is that "the inviolability of a private life of a family and an individual should be prioritized over preserving the cultural identity of the state".
Translated by Marcin Wus within the framework of a traineeship programme of the European Foundation of Human Rights, www.efhr.eu.