Coalition with the Poles without Poles. Impossible in Vilnius, possible in Klaipeda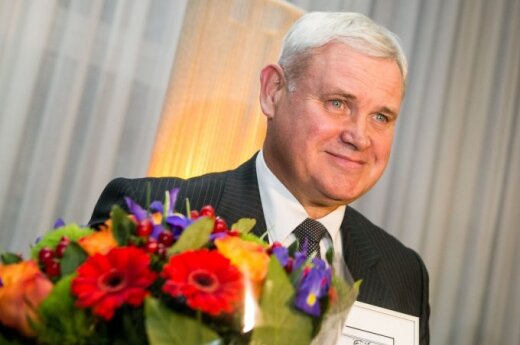 Elected for another term as mayor of Klaipeda Vytautas Grubliauskas on behalf of the Association of Liberal does not reject the possibility of creating a coalition with the Coalition Electoral Action of Poles in Lithuania and the Russian Alliance.
After winning the election for mayor of Klaipeda by Grubliauskas Liberals increased the number of seats in the city council to twelve, and only strengthened its leadership position. To form a ruling coalition lacks only 4 councilors, but just has AWPL Coalition and Alliance Russians.
Also, four councilors are Conservatives, 3 – Social Democrats and the Social Electoral Committee "Puteikis plius", 2 – Social Electoral Committee "Klaipeda" and the party "Order and Justice" and 1 – Association of Russians.
New old mayor of Klaipeda rejected only one list "with the sign plius", which a common port city management program to dialogue would be very complicated.
"I think the Social Democrats and the alliance (AWPL Coalition and Alliance Russians), who represent more than 20 percent. voters are parties with whom you can and need to talk and seek agreement. Dialogue is also possible with the Social Committee Election "Klaipeda", which consists of experienced politicians "- said Grubliauskas TV3 television.
With the Coalition and Alliance AWPL Russians they came to the council Klaipeda: Irina Rozova – the leader of the Alliance of Russians, Tamara Lochankina, Vladimir Vlasov and Alexander Michailov – all on behalf of the Alliance of Russians.
The new mayor of Klaipeda belongs to the same party as the new mayor of Vilnius and Remigijus Šimašius who categorically rejected the possibility of forming a coalition with Waldemar Tomaszewski.
However, what is impossible in Vilnius, may be possible in Klaipeda, though given that the council of Klaipeda de facto no Coalition and the Alliance only Russians, the ruling coalition is possible in the port city would rather be called a coalition of the Liberal Alliance of Russians, and not with the Coalition and Alliance AWPL Russians.
Translated by Michał Sadowski within the framework of a traineeship programme of the European Foundation of Human Rights, www.efhr.eu.