Vilnius: Polish high school graduates will dance the Polonaise in the heart of the city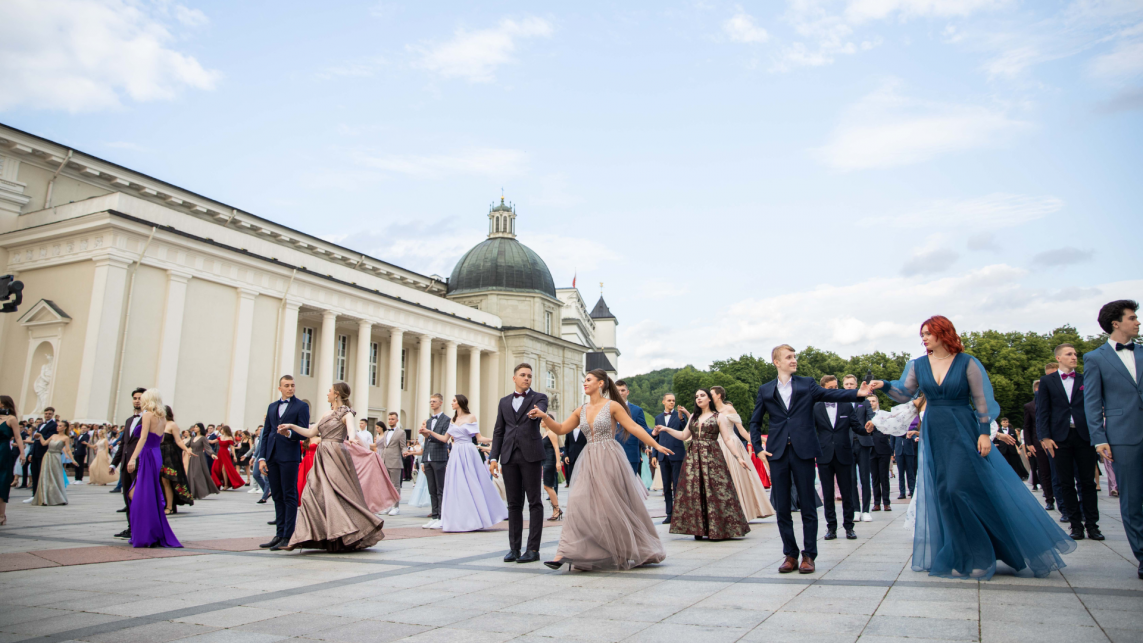 Polish high school graduates from Vilnius will dance the Polonaise today (18.07) in the heart of the Lithuanian capital. In this way, young Poles continue the tradition that started a few years ago.
Tonight at 18:30 on the Cathedral Square, 142 pairs from six Vilnius schools with a Polish language of instruction will dance the Polonaise. For several years, it has been an original way for the Polish youth to stand out in a multinational city and to present their culture. It is also a symbolic way to say goodbye to school.
The beginnings of performing the Polonaise in the urban space by high school graduates from Polish schools in Vilnius date back to 2015. At that time, high school graduates from Adam Mickiewicz High School in Vilnius were the first to come up with this kind of idea and danced in the Town Hall Square. Everyone liked their initiative so much that in the following years, it was joined by students from other educational institutions, and the performance of the Polish dance itself was relocated to the Cathedral Square.
Poles are the largest national minority in Lithuania. In this country, there are about 70 schools with Polish as the language of instruction and more than 12,000 students attend them.
Translated by Patrycja Parzych within the framework of a traineeship programme of the European Foundation of Human Rights, www.efhr.eu.