The Hague Tribunal Has Commenced Hearings on the Case of Russian Invasion. Russia Ignored the Meeting.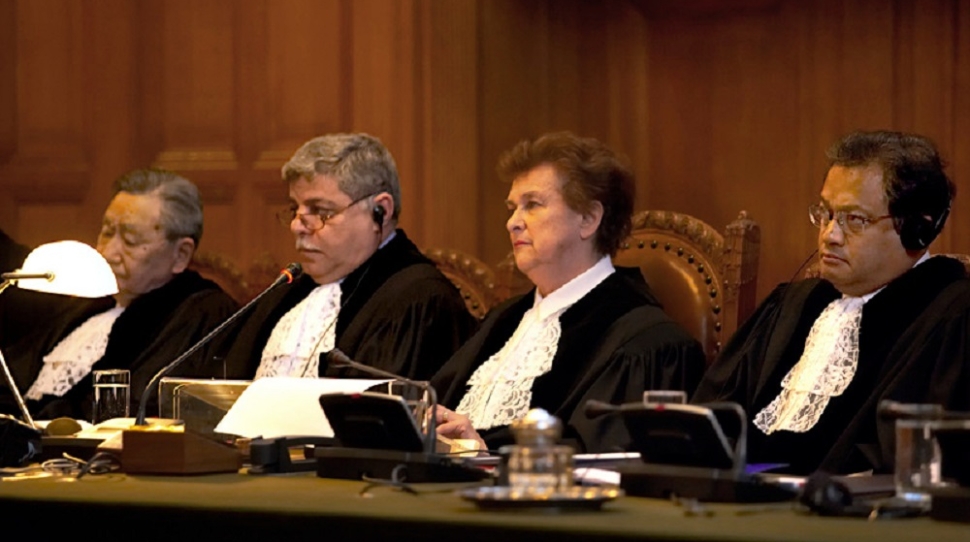 On Monday, the International Court of Justice in The Hague (ICJ) opened hearings on the Russian invasion of Ukraine. No representative of the Russian side appeared at the meeting, Reuters reported.
Anton Korynevych, Ukraine's representative before the International Court of Justice in The Hague, stated: "The Russians are not in this court because they are on the battlefield, waging an aggressive war against my country. This is how they resolve conflicts." On the other hand, Judge Joan Donoghue expressed regret at the absence of Russian representatives. Monday's hearing followed a request by the Ukrainian government to the Hague Tribunal over the Russian invasion of Ukraine.
Let us recall that in late February this year, Ukraine has formally filed a lawsuit against Russia before the International Court of Justice in The Hague. Ukraine accused Moscow of violating the 1948 United Nations Convention on Genocide. Moreover, Volodymyr Zelensky, the President of Ukraine, demanded on behalf of Ukraine and its people that "Russia be held responsible for manipulating the concept of 'genocide' in order to justify aggression." Furthermore, he asked the court to "immediately order the Russian Federation to cease military operations and to start interrogations as early as next week."
The case of the Russian invasion of Ukraine is also dealt with by the second Tribunal in The Hague – the International Criminal Court (ICC). On Wednesday evening, the Prosecutor of the ICC, Karim Khan, announced the initiation of an investigation into war crimes that may have been committed in Ukraine.
On Sunday, U.S. Secretary of State, Antony Blinken, stated that Washington is in possession of "very credible reports" on the purposefulness of Russian military attacks on civilian facilities in Ukraine. He declared that the U.S. is documenting reports of Russian attacks on civilian targets in order to make them available to appropriate institutions that investigate the potential perpetration of war crimes.
In addition, the head of the European Commission, Ursula von der Leyen, stated that an investigation should be carried out into whether Russia has committed war crimes in Ukraine. "I think that an intensive and thorough investigation is needed on this issue," she said.
What is more, we also informed that "Poland is establishing a center for documenting war crimes in Ukraine and is counting on cooperation with the USA in this regard," as stated by the head of the Ministry of Foreign Affairs, Zbigniew Rau.  He emphasized that "on the basis of its painful experiences from the past, Poland will consistently demand the prosecution of war criminals. It is a matter of common memory, our common duty."
reuters.com / Kresy.pl
Translated by Marta Graban within the framework of a traineeship programme of the European Foundation of Human Rights, www.efhr.eu.