FK Polonija Vilnius withdrew from the 1st league games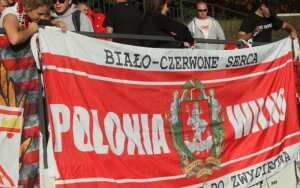 In the 1st league games has stayed 13 clubs – Football Club Polonija Vilnius informed about the withdrawing from games a week before the beginning of the season.
April 4th of this year, The Lithuanian Football Federation received an official letter from Administration of FK Polonija Vilnius, which says, "because of a technical issues Club will not start in the 1st league games of LFF 2014" and "excuses for any troubles and misunderstandings".
In the 1st league Polonija Vilnius has played for two seasons (2012 and 2013). In its debut season Polonija Vilnius took 5th place, last year it had to settle for 11th place. In this year, Club would start with six points less for non-feasance some of licencing requirements.
Because of this withdraw of the team, there will be some fractional changes in the league and up-to-date schedule will be given soon.
Source: http://pl.delfi.lt/aktualia/litwa/polonia-wilno-wycofuje-sie-z-rozgrywek-i-ligi.d?id=64472278
Tłumaczenie by Beata Kanadys w ramach praktyk w Europejskiej Fundacji Praw Człowieka, www.efhr.eu. Translated by Beata Kanadys within the framework of a traineeship programme of the European Foundation of Human Rights, www.efhr.eu.