Polish-Lithuanian relations: Concession does not automatically mean weakness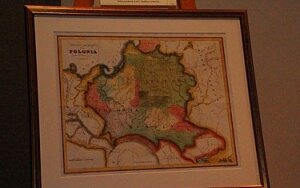 "Concessions don't always signify weakness, sometimes it's good to make a concession to show you're the wiser party" – said the Polish-Lithuanian historian Eligijus Raila during a radio discussion in "Lietuvos radijas". "When we get to know each other, we'll see that the Pole is not so two-faced", added Alvydas Nikžentaitis.
"Making a concession does not always signify weakness. I think that sometimes taking a step backward – I don't necessarily speak about the Poles now – signifies strength. The one who gives may either take or receive. It seems to me that such a viewpoint should dominate. On the other hand, this approach seems to be reasonable. Sometimes it's good to take a step back, to show you're wiser, not weaker" – explained the historian in a convoluted way.
The historian noted that lack of concessions often imply an attempt to justify one's own inaction. "However, the decision to solve a problem requires a lot of work from us. We have to look for different points of contact, so that various groups were satisfied. I think that it's not only a problem of Lithuanian politicians' attitude towards national minorities, but also of the entire state's viewpoint. The country pays too little attention to the real interests of the society, it doesn't listen to citizens' needs and, therefore, a large dissatisfaction is formed inside both the state and political parties" – said Nikžentaitis.
According to the historian, many people in Lithuania believes that after the Union of Lublin a unilateral process took place and only Lithuanians were polinized. However, it was more complicated. "Take a look at the way local people saw themselves in 16th and 17th century; as the Poles or the Lithuanians? Then you'll see a completely reversed process – the Poles were lithuanized" – he said. Nikžentaitis gave the example of Maciej Stryjkowski, the famous chronicler of the Grand Duchy of Lithuania, who came to Lithuania from Masuria and became an actual Lithuanian patriot.
"Then no one complained that Stryjkowski distanced himself from his Polish root and no one ordered him to become a Pole again" – added the historian. According to him, the primary purpose of contacts with Poles should be a mutual acquaintance. "We must not only know what Lithuanians and Poles fought for during the Union of Lublin, but also what is happening in Poland today, what are the achievements of Polish culture and literature. Poles should know the same about us. When we get to know each other through direct contact, we'll see that the Pole is not so duplicitous" – summed up Alvydas Nikžentaitis.

Source:  http://pl.delfi.lt/aktualia/litwa/stosunki-polsko-litewskie-pojscie-na-ustepstwa-nie-oznacza-automatycznie-slabosc.d?id=59019839
Tłumaczenie Ewelina Zarembska w ramach praktyk w Europejskiej Fundacji Praw Człowieka, www.efhr.eu. Translated by Ewelina Zarembska within the framework of a traineeship programme of the European Foundation of Human Rights, www.efhr.eu.